The Netherlands-China Low-Frequency Explorer (NCLE), is a low-frequency payload that will be part of the Chang'e 4 mission. The NCLE instrument consists of three 5-meter long monopole antennas that it is mounted on the Chang'e 4 satellite, and it is sensitive in the 80 kHz - 80 MHz radio frequency range. The instrument is designed to address a multitude of high-profile science cases, but predominantly NCLE will open up the low-frequency regime for radio astronomy and will prepare for the ground-breaking observations of the 21-cm line emission from the Dark Ages and the Cosmic Dawn, considered to be the holy grail of cosmology.
10 kg hosted payload on large lunar orbiter (2018)
2nd mission step: CLE (~2021)
3 satellites with an inter-satellite link for real-time interferometry (now studied in SYSNOVA LUCE)
50 – 250 nodes in lunar orbit for an orbiting radio telescope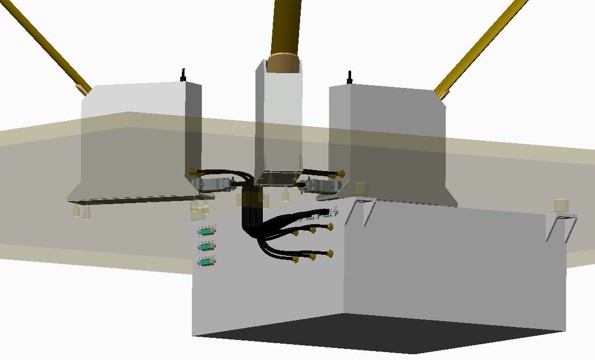 Initial design phase
The project started in May 2016, where ISIS, Radboud University, and Astron started with the concept design together with our Chinese partners. This resulted in the interface definition which was agreed and signed in November 2016. The first real concepts for NCLE could then be generated and were completed by February 2017.
Final design phase
With the initial design finished, all the hardware was designed in more detailed. Following the 'build and test, test and build' paradigm the first prototype was completed May 2017 for critical interface tests with the Chinese Lunar satellite.
The 2nd prototype was completed October 2017 (including all environmental tests) and closely resembled the actual flight model.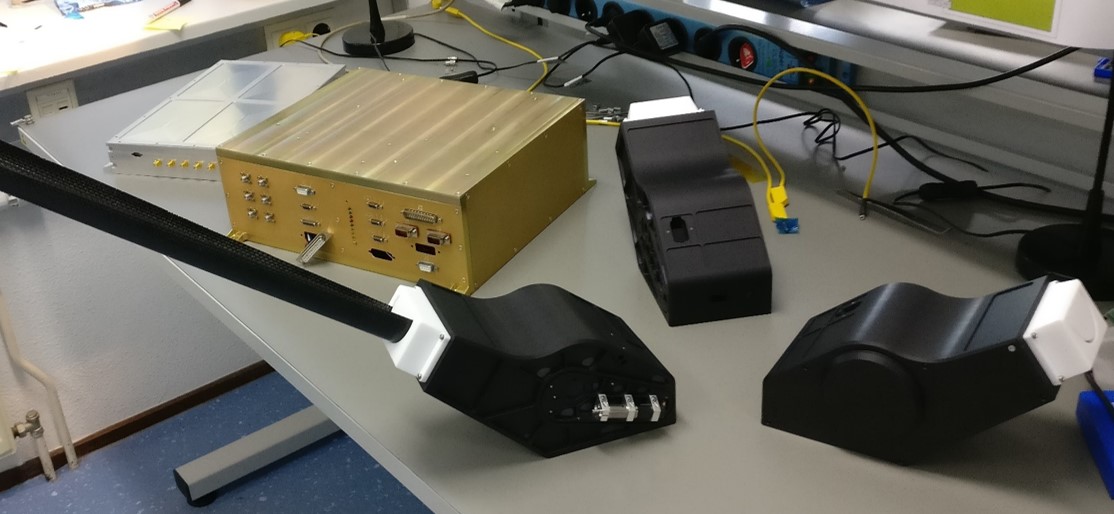 Delivery & launch
Delivery and final checkout of the system took place in China in March and April 2018. The launch to the moon took on place the 21st of May, followed by a successful lunar insertion on the 25th of May.