Turn-key CubeSat and nanosat missions
ISIS provides turn-key cubesat and nanosat solutions for both governmental and commercial customers around the globe. As a rule, we are able to deliver small satellites ready for launch in 6 to 18 months. We have ample experience with working with a broad range of standardized CubeSat and nanosat parts from various vendors and if needed, customized solutions will be implemented. Customers for satellite missions include government agencies, research institutes, universities and commercial companies. Our CubeSat and nanosat solutions have been used for a wide variety of missions, from training the next generation of students, to testing out new technologies in space, from atmospheric and climate research to ocean traffic monitoring.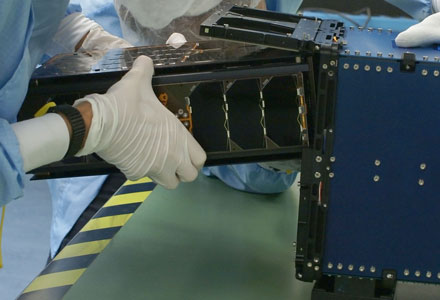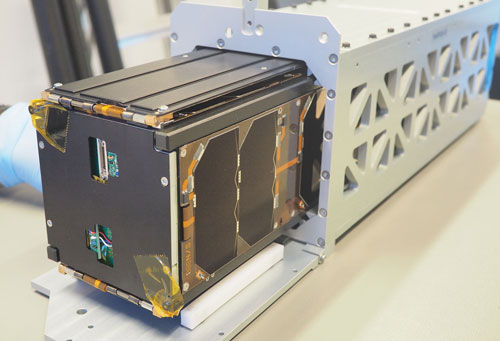 CubeSat platforms
For customers interested in developing and integrating the payload themselves, ISIS can provide partially assembled satellites. Such a platform generally consists of a main avionics stack (on-board computer, power system and communication systems), an attitude control system, solar panels and a main structure.
By choosing an ISIS CubeSat Platform, customers can benefit from the expertise of ISIS as a satellite designer, and flight-proven architectures, while remaining in charge of the payload integration, mission software development, and system-level testing.

Learn more
Payload development and integration
ISIS can develop the intended payload for your CubeSat or nanosat mission using its own payload development team or by teaming up with specialized partners. Alternatively, we can assist our customers in placing their own miniaturized payloads into our spacecraft. The application areas of our payload solutions range from narrowband telecommunication and RF monitoring payloads to remote sensing payloads as well as in-site scientific research instruments. In addition, ISIS has a long-standing relationship with AMSAT-NL and AMSAT-UK in the development and launch of radio amateur satellites and payloads to provide radio amateurs around the world with their own satellite communication capability.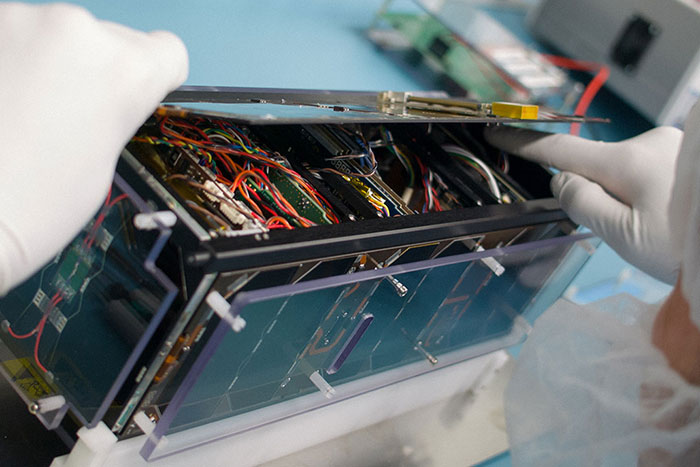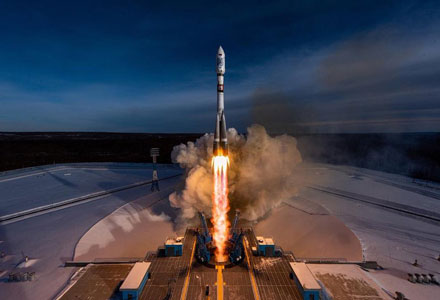 Launch services
Since 2007, ISIS has been carrying out numerous successful launch campaigns for small satellite through its launch services subsidiary ISILAUNCH and it is one of the leading players in the small satellite launch business. The motto of our ISILaunch Services is to make the launch of your small satellite as simple and 'easy' as possible, for you. We can offer you a complete package deal, taking care of all aspects of the launch, or we can offer you a solution tailored to your specific needs. Regular rideshare launch opportunities, on a variety of launch vehicles are available.
Learn more
Ground stations
ISIS CubeSat and nanosat solutions include complete ground stations kits, complete with antenna assembly and rackable equipment. Many of ISIS' customers have such small ground stations installed at their premises to support their missions. ISIS uses two VHF / UHF stations to support our own missions and those of our customers with commissioning and operations. Although our ground station kits can be assembled with our help, we offer assembly, integration and training solutions related to ground stations as well.
Learn more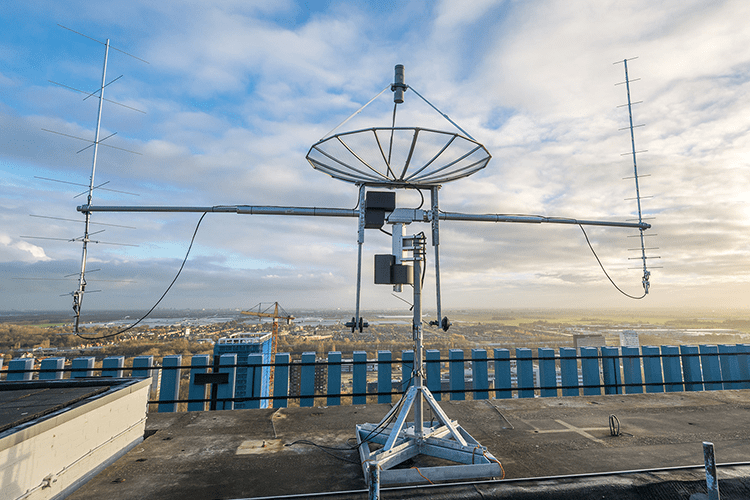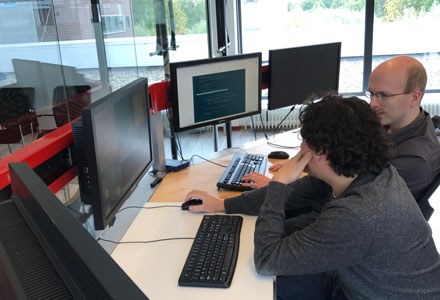 Commissioning and operations support
ISIS often provides a hybrid solution with respect to satellite operations as part of its satellite solutions. Our own satellite operations engineers are in charge of the spacecraft during the first period in orbit and take care of commissioning the spacecraft. Once it is ready for performing its main mission, control is often handed over to the customer.