Kourou, French Guiana – 10th October 2023 – ISISPACE Group confirms the success of the ISILAUNCH40 launch campaign during the Vega VV23 mission. The two 6-Unit CubeSats – named ∑yndeo-1 (CSC-1) and ∑yndeo-2 (CSC-2) – with novel technology experiments were launched from the base in Kourou, in French Guiana, on the 8th of October at 22:36 p.m. local time (3:36 a.m. CEST Time).
ISISPACE is responsible for providing In-Orbit Demonstration (IOD) and In-Orbit Verification (IOV) services in space in this project, funded by the European Union to strengthen the competitiveness of the EU space industry.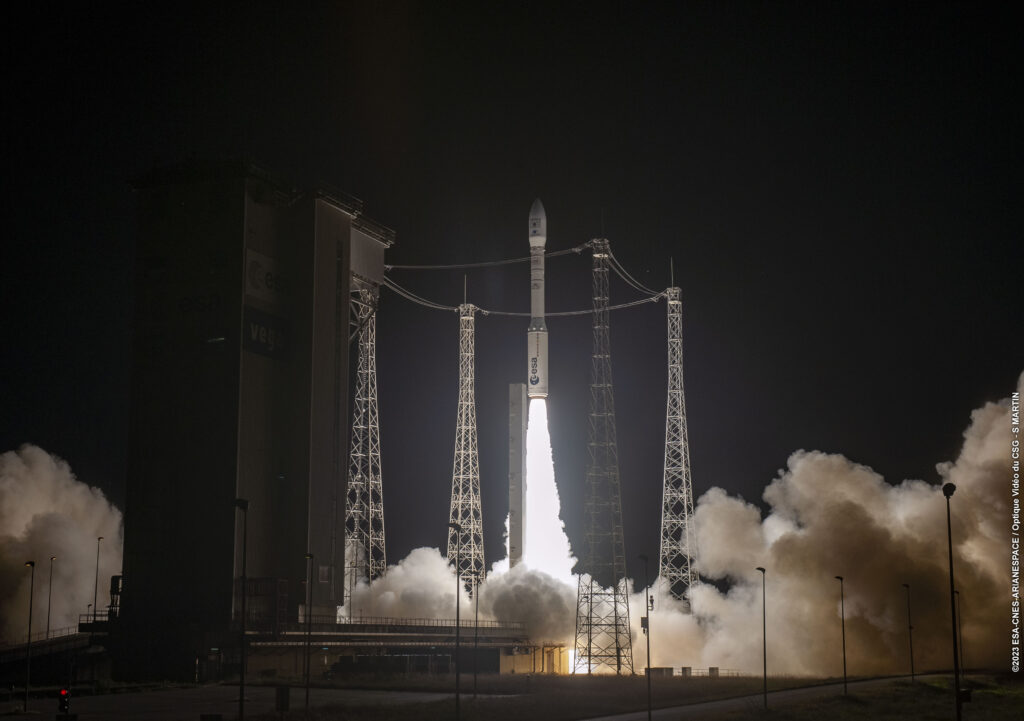 "We are pleased to confirm the success of ISILAUNCH40. We have made contact with the two Syndeo satellites, and we are now continuing with the commissioning of the systems so we can start the experiment testing", said Jeroen Rotteveel, ISISPACE Group CEO.
Would you like to know more about this topic? Check this article from ESA about the CubeSat Carrier project and read here all the details of CubeSat preparation.