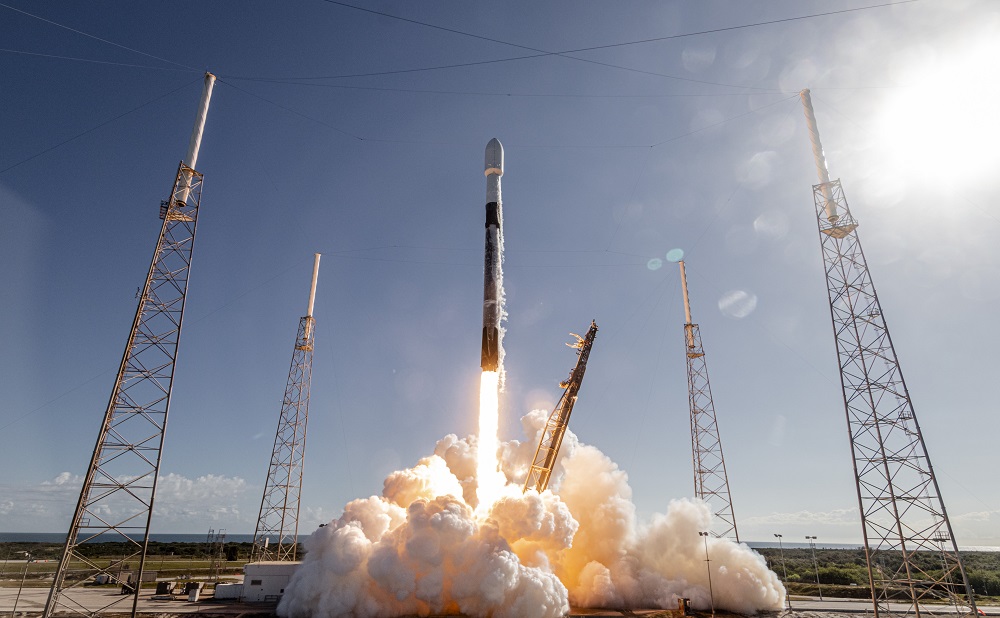 Cape Canaveral, Florida – 18th January 2022 – ISISPACE Group announces the ISILAUNCH36 mission success by confirming the 66 payloads manifested by the team were successfully deployed during the SpaceX Transporter-3 rideshare mission. The launch happened last Thursday, 13th January, at UTC 15:25 (AMS 16:25), from the Cape Canaveral Space Force Station (CCSFS), located in Florida.
Out of a total of 105 small satellites on board, 65 CubeSats were accommodated through ISILAUNCH in 17 ISISPACE QuadPacks, and a 160 kg microsat was occupying a dedicated port on board Falcon 9, all deployed into a Sun-Synchronous Orbit of 525 kilometers.
For the design and manufacturing of a customized "Multi-Functional Adapter Module" (MFAM) to accommodate the Ukrainian 160 kg Sich-2-30 microsat, ISISPACE has partnered with SkyEnergy LLC, also from Ukraine. SkyEnergy has also delivered the two "MultiPack Adapter Plates" (MPAPs) through which the 17 QuadPacks were integrated on their respective ports.
"We are very pleased with another very successful mission on a Falcon 9 Rideshare mission, significantly adding to our heritage being responsible for the majority of the payloads on board the mission once again", said Abe Bonnema, Director of ISILAUNCH and ISISPACE, continuing: "We are grateful for the trust our customers have put in us to accommodate their satellites on this launch, and can only be proud to see so many customer returning to us for launch services."
Some background of the satellites placed on board this mission:
About ISISPACE Group
Innovative Solutions In Space (ISISPACE Group) is one of the leading companies in the small satellite market. Founded in 2006, the company operates globally and serves customers worldwide in accomplishing their space missions and applications. ISISPACE specializes in realizing innovative turn-key small satellite missions including launch and operations for in-orbit delivery. ISISPACE designs and delivers small satellite platforms, for single missions and constellations, either standardized or optimised in performance and size tailored to the mission needs. In addition to that, the company supports space capability building through training programs, knowledge transfer as well as component sales. Currently, ISISPACE employs over 125 specialist employees from 25 different nationalities. For more information please visit: www.isispace.nl