April 03, 2020 – Santa Clara, CA / Delft, NL — Momentus (www.momentus.space), provider of in-space transportation services for satellites, and ISIS – Innovative Solutions In Space (ISISpace), today announced a framework agreement for launch hardware and supporting services that will aid the Momentus Vigoride Orbit Transfer Vehicle.
As part of the framework agreement, Momentus has ordered 30 QuadPack CubeSat Deployers to allow the accommodation of CubeSats on these missions.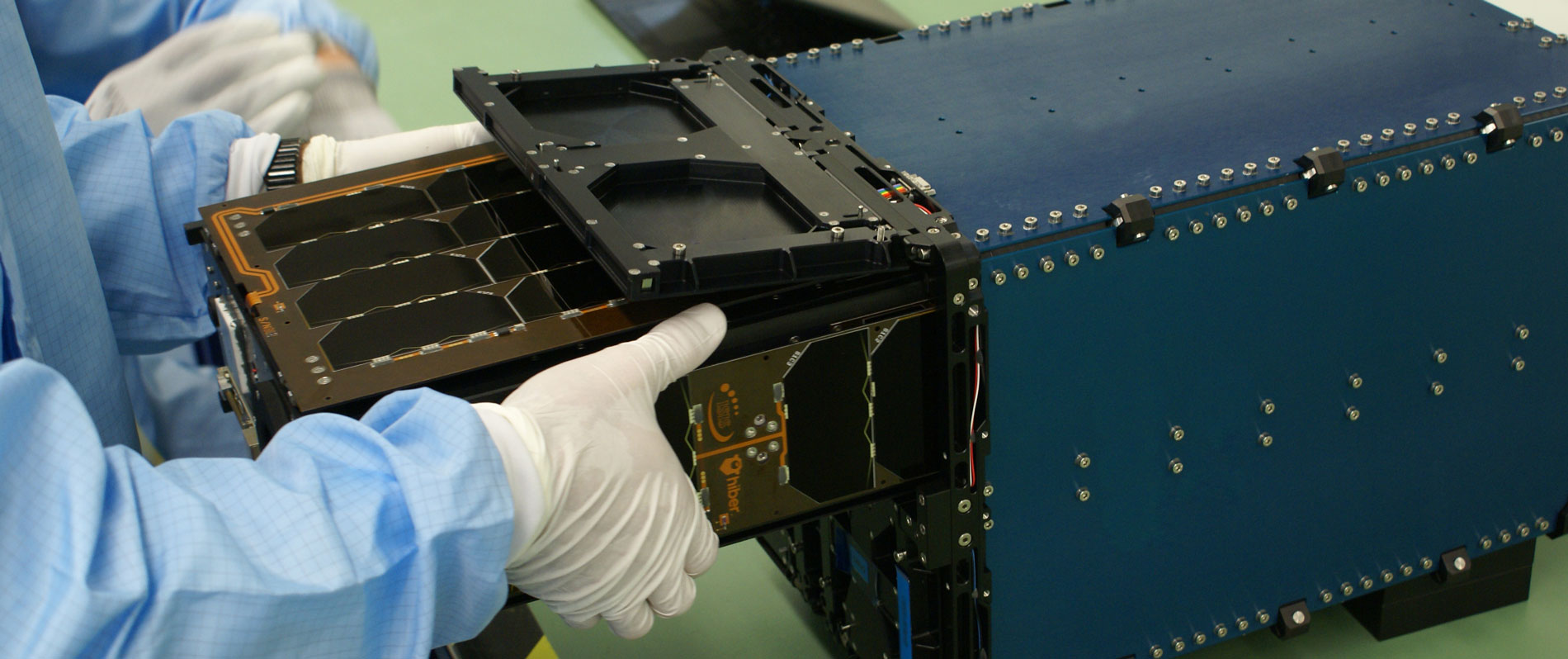 "We are pleased to announce the start of a long-term cooperation between ISISpace and Momentus by the completion of this framework agreement. With our proven products, technology and extensive experience in small satellite launch services we will support Momentus' innovative new in-space transportation services for the small satellite community", said ISISpace CEO, Jeroen Rotteveel.
"We've selected ISISpace as a key hardware partner for the integration and deployment of customer payloads," said Mikhail Kokorich, CEO of Momentus. "Vigoride is capable of executing multiple propulsive maneuvers to drop each customer's spacecraft at its final destination. ISISpace's CubeSat deployers will be used to integrate the CubeSats into the Vigoride vehicle before the satellites are released into their orbits."
About ISISpace
Located in Delft, The Netherlands, ISIS – Innovative Solutions In Space (ISISpace) is one of the leading companies in the small satellite market. Founded in 2006, the company operates globally and serves customers worldwide in accomplishing their space missions and applications. ISISpace designs and delivers small satellite platforms, for single missions and constellations, either standardized or optimized in performance and size tailored to the mission needs. For more information about ISISpace, please contact Jeroen Rotteveel through sales@isispace.nl or visit the website at https://www.isispace.nl/
About Momentus
Momentus is the first company providing in-space transportation services for satellites. The company was founded in 2017 in Santa Clara, CA. Momentus designs and builds transfer vehicles propelled by proprietary water plasma thrusters. The vehicles ferry satellites to a custom orbit after they are delivered by conventional rockets to their initial orbit. Momentus is a 60 person team and growing rapidly. Momentus will start commercial services in 2021 with Vigoride and will progressively introduce a whole family of spacecraft with expanded capabilities.
For more information please visit http://www.momentus.space/