Delft, June 27 2023 – The European Space Agency (ESA) has again selected ISISPACE to provide an In-Orbit Demonstration (IOD) and In-Orbit Verification (IOV) service in space as part of a Horizon Europe-funded activity to strengthen the competitiveness of the EU space industry. The European Commission has pre-selected a number of novel technology experiments from various providers across Europe for demonstration in low earth orbit. Together with ESA, ISISPACE will select the final experiments for flight while considering all the different technical and programmatic aspects of these experiments.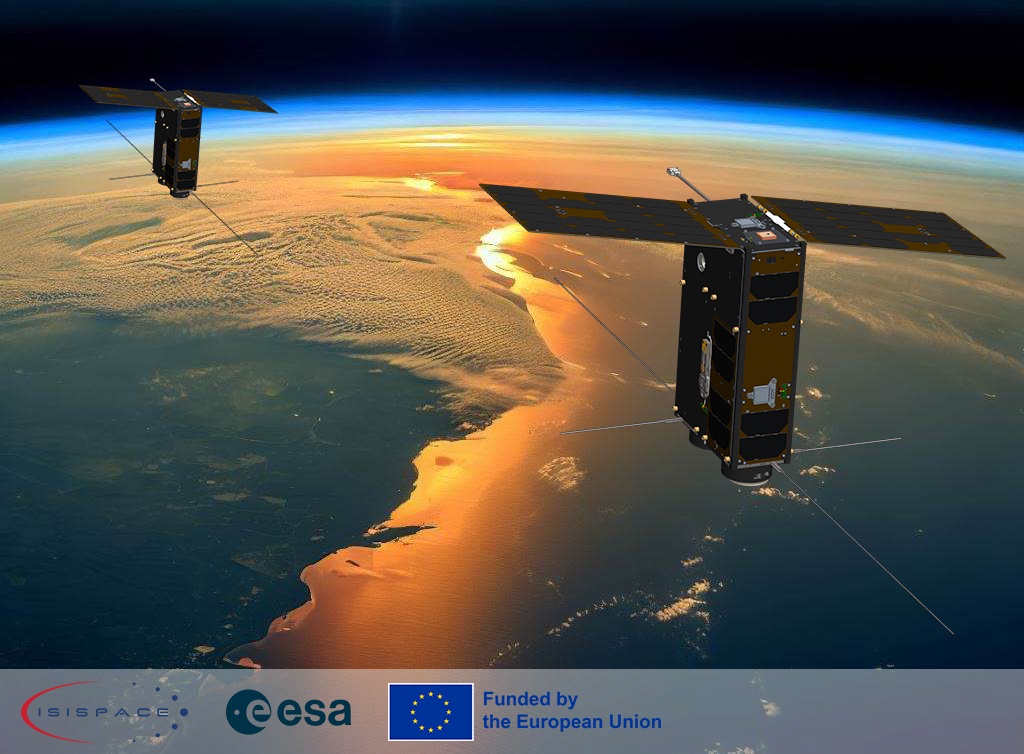 ISISPACE is pleased to be selected by ESA to implement this activity by accommodating these experiments onboard two 6-Unit CubeSat platforms and values continuous cooperation with the European Commission in advancing the European space industry by providing valuable flight heritage to its members.
"It is exciting to be able to accommodate different experiments from distinct payload providers from all over Europe on our satellites to accelerate key European technologies. We feel proud to see our 17 years of work in the small satellite field recognized by being chosen by such key customers as the European Commission and ESA. We look forward to seeing the Cassini satellites in orbit", states ISISPACE Group CEO Jeroen Rotteveel.
Disclaimer: This document was produced with the financial assistance of the European Union. The views expressed herein can in no way be taken to reflect the official opinion of the European Union or the European Space Agency.