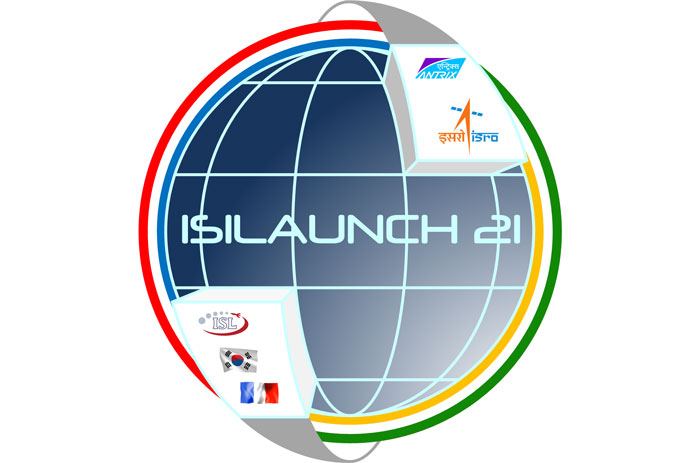 Early in the morning of the 12th of January 2018, a launch vehicle of the Indian Space Research Organisation ISRO has successfully launched a total of 31 satellites into space. The PSLV-C40 launch carried the Indian satellite Cartosat 2 Series as its main payload next to a number of small satellites. This successful outcome of this return-to-flight launch of the Polar Satellite Launch Vehicle (PSLV) shows once again the importance of the PSLV for the small satellite sector in general and for the Dutch CubeSat company ISIS – Innovative Solutions In Space (ISISpace) in particular.
Out of the 31 satellites, 23 were integrated on the rocket (and subsequently successfully deployed into orbit) using the ISISpace' QuadPack CubeSat deployers and relied on the ISISpace sequencing electronics for the timely deployment. With the success of this campaign, ISIS has reached a total of 260 satellites sent to space and 197 QuadPack doors successfully opened. (view track record).
The CubeSat manifest using QuadPacks came together from several launch services providers and aggregators, including ISISpace's own ISILaunch service. In addition, many of the CubeSats carried components, subsystems or complete spacecraft buses provided by ISISpace to enable the exciting space missions that have now started their operational lifetime and will undoubtedly provide interesting and meaningful results in the near future.
ISISpace and its ISILaunch team are looking back on a very productive and pleasant cooperation with their partners and customers and are looking forward to the upcoming small satellite launch campaigns on PSLV later this year.
See also:
www.isilaunch.com
https://www.isro.gov.in/launcher/pslv-c40-cartosat-2-series-satellite-mission
On-board camera view