Today ISIS has published its newly supported CubeSat variants specification to complete the overall family of CubeSat sizes. With this action a long-awaited ambition of ISIS has been completed: to incorporate the breakthrough 1984 modular design concept from A. Pajitnov and V. Pokhilko with the modularity of the successful CubeSat concept.
The newly supported CubeSat size specification can be downloaded here.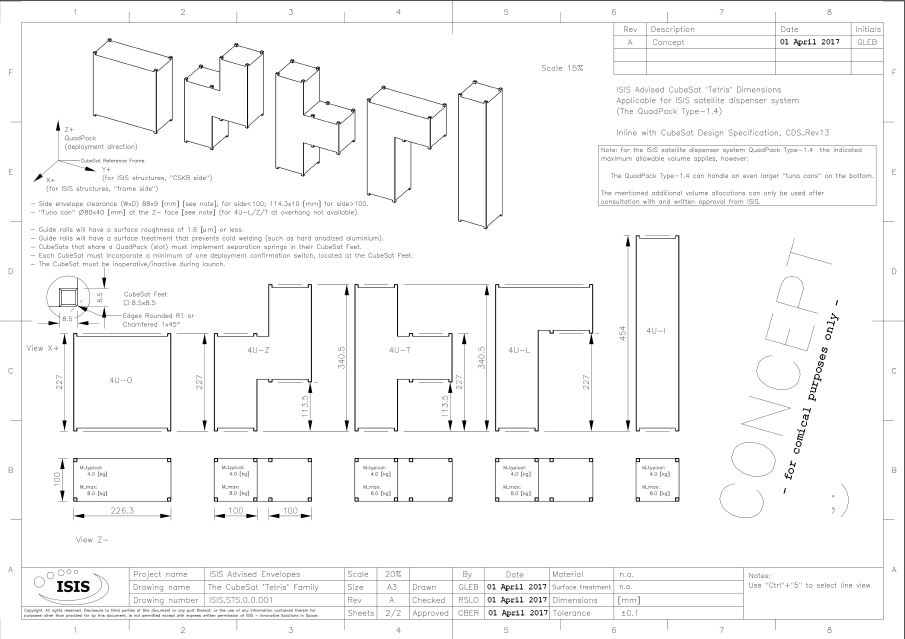 It complements the already published 'classical' standard range of CubeSats, available here.
ISIS expects to have fully qualified and compatible CubeSat deployers for these new CubeSat form-factors as of the end of the 3rd Quarter of 2017.