Yesterday we celebrated our 15th anniversary, looking back proudly and celebrate that the company we successfully created as a spin-off from TU Delft's Delfi-C3 CubeSat project on the 6th of January 2006, really took off over the past 15 years and became a leading company in the small satellite market.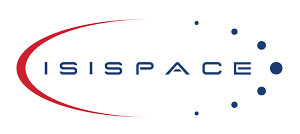 In the past 15 years, we have gratefully served many customers from all over the world, from university teams, to start-up space companies and government agencies, that believe in our expertise, heritage, and skilled team to support them in making their space missions a success. We can be proud of many firsts and a few world records, and upon our pioneering role of making space more accessible and innovative through the use of small satellites. Our ability and dedication to support such space projects will always remain at the core of our business.
We are also looking forward with great anticipation towards the next 15 years. The world around us is continuously changing, and so is the world of small satellites, having matured from student educational tools to versatile space assets creating large amounts of data that can be utilized to solving global challenges.
We envision to keep playing an active role in that, building upon the heritage of being a truly vertically integrated small satellite integrator, by expanding our offerings to a full small satellite as-a-service model to unlock the potential of small satellite data to a whole array of new users outside the space domain.
Yesterday marked the first day of our next journey – towards changing the world with our small satellite capabilities, as it is time to make a difference. As the first step of that journey, we proudly presented the new image of our ISISPACE brand, with the launch of our new website.
We look forward continuing doing what we do and like best with our great customers and partners in the years to come, building on the ISISPACE vision to use disruptive space solutions to help create a better tomorrow.