Yesterday we presented our proposed mission concept for the ESA-SCOUT competition to the Advisory Committee for Earth Observation (ACEO). Due to corona-measures this presentation was performed remotely, for which we used a semi-professional studio setup to improve presenter-audience interaction.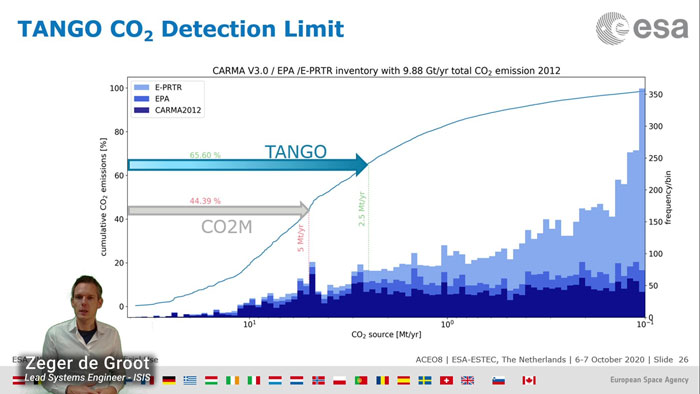 The presentation was well-received by the scientific committee and was followed by a lively discussion. Now it is up to the ACEO and ESA to select the winner of the SCOUT competition.
The TANGO mission aims to put man-made emissions under a magnifying glass by monitoring CO2, CH4 and NO2 at unprecedented precision and at high-resolution. It will show a unique combination of world-class atmospheric science, innovative instrument technology and a New Space development approach and will set a new standard for cost-effective Earth Observation using small satellites.
ISISPACE led a consortium including the Netherlands Organisation for Applied Scientific Research (TNO), Royal Netherlands Meteorological Institute (KNMI), Netherlands Institute for Space Research(SRON) and 3D PLUS, in an 8-month study to consolidate the TANGO mission and show the feasibility of the concept.