ISIS – Innovative Solutions In Space B.V. from Delft, The Netherlands, and Kubos Corporation from Denton, Texas are joining forces to provide Linux to satellite developers. Both companies have signed a Memorandum of Understanding related to the port of KubOS Linux to the iOBC, ISIS' on-board computer.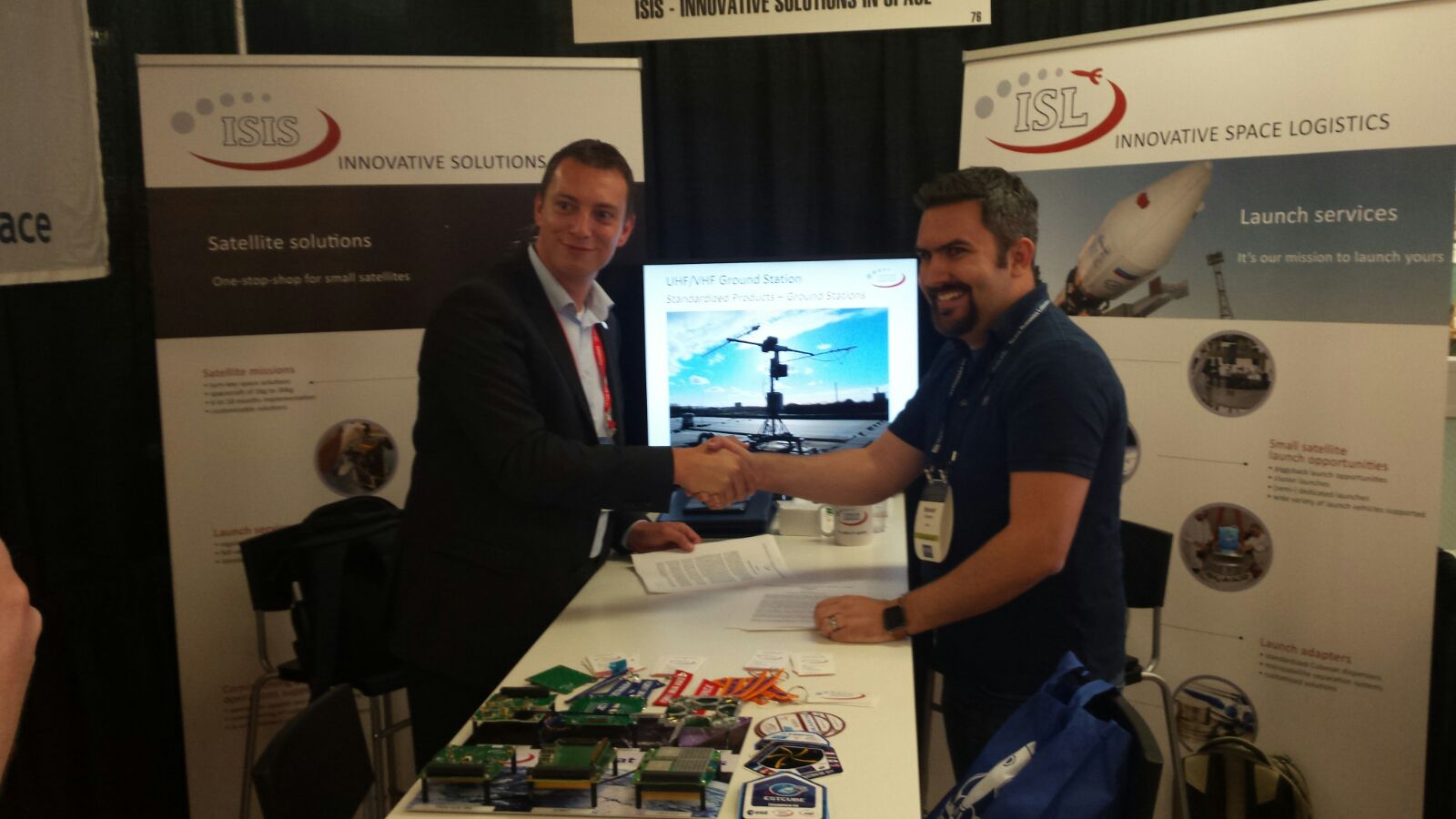 With more than 10 years of experience in designing satellites and subsystems, including the iOBC, ISIS is one of the leaders in the small satellite business. The company has helped democratize space with both its launch services and the CubeSat Shop. It is now taking this approach to the next level by supporting the development of open source software on its platform.
To assist users in using KubOS Linux for their mission, Kubos has built an open source community, called OpenKosmos.org, where users will find source code, documentation, and a public Slack channel to communicate with other developers. Kubos also provides a downloadable SDK and a suite of tools. Kubos offers Service Level Agreements to provide support and solutions for missions running KubOS RT and KubOS Linux.
"We are really excited about this partnership. It's the first time a satellite integrator teams up with a software company to provide an open source platform" declared Marshall Culpepper, CEO of Kubos Corporation.
Jeroen Rotteveel, CEO of ISIS added "We are convinced that our partnership with Kubos will enable new creative projects from people within the open source community but with limited experience of space systems, and help lower the barrier to entry to the small satellite market even further."
The iOBC with the newly developed operating system will be available by the end of the year from both companies' websites as well as on CubeSatShop.com.