Dutch CubeSat systems integrator ISIS – Innovative Solutions in Space (ISISpace) selected Simera Sense to provide them with a multispectral optical payload for an upcoming CubeSat mission. In the frame of the collaboration, the MultiScape100 imager, developed by Simera Sense, will be ISISpace's primary payload on a 6U CubeSat earth observation mission.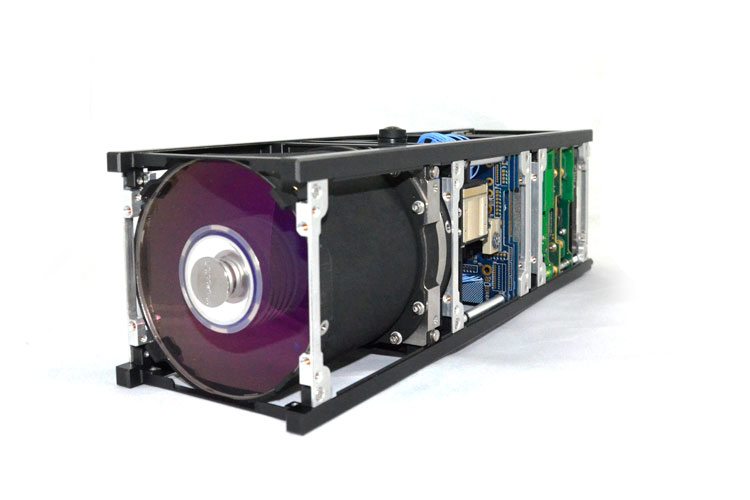 As a result of the close collaboration between ISISpace and Simera Sense, they can deliver turnkey earth observation solutions for a range of remote sensing applications.

ISISpace, one of the leading suppliers of CubeSat mission solutions, is providing complete satellite missions, satellites and services for a broad range of applications and see a strong increase in the need for responsive remote sensing solutions using small satellites.
Simera Sense's xScape100 product range is introducing the highest earth observation performance in the most compact form factor for nanosatellites. The large aperture and long focal length enable a compelling spatial resolution of below 5m GSD in up to 7 bands in the visible and near-IR range.

"At Simera Sense we are on a mission to increase the resolution that can be sensed with smaller earth observation satellites," says Johann du Toit, CEO of Simera Sense. "We are excited to work with such an experienced new space actor in the development of turnkey earth observation missions. Together we can respond quickly to customer needs in a more cost-effective manner."

"At ISISpace we offer turn-key space mission solutions and satellite-as-a-service offerings to a broad range of customers with varying needs," says Jeroen Rotteveel, CEO of ISISpace. "We are excited to team up with Simera Sense to support our customers with complete remote sensing solutions and we can rely on the expertise and experience of Simera Sense's team to be able to offer a suitable remote sensing instrument that can be easily integrated in our space system offerings".