SpaceTechExpo EU, 2019, Bremen, 21 November 2019 – Dutch CubeSat systems integrator ISIS – Innovative Solutions in Space ("ISISpace") selected LENS R&D to provide them with their latest MAUS sun sensor product for their latest generation of nanosatellite platforms.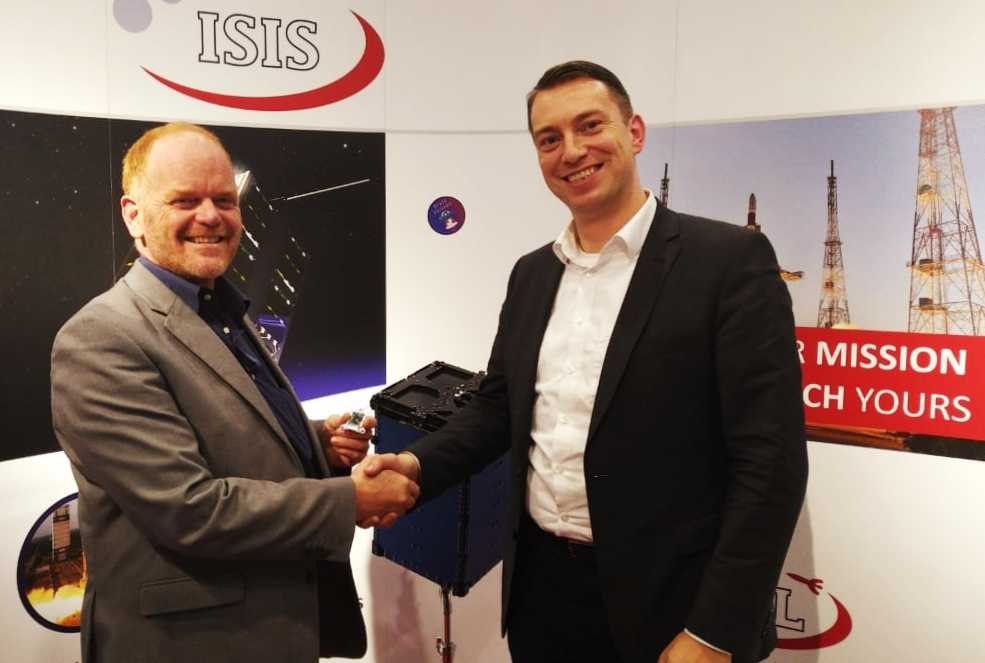 As a result of the close collaboration between ISISpace and LENS R&D, the new MAUS sun sensors are more optimized for use in the limited space available in nanosatellites, without compromising on the quality and robustness of the earlier LENS R&D products.
ISISpace, one of the leading suppliers of CubeSat mission solutions, is providing complete satellite missions, satellites and services for a broad range of applications and see a strong increase in the need for responsive remote sensing solutions using small satellites.
Lens R&D is specialized in high-reliability Sunsensors with the best quality to price ratio. Optimised for volume production and automatically assembled both the CubeSat sensor MAUS and ESA qualified BiSon64-ET and ET-B are ideal sensors to provide any satellite with a high-reliability LEOP and Safe mode. Due to the automated assembly, these sensors will reach a 1° accuracy in Zenith and 3.5° over the entire field of view without calibration compensation.
At ISISpace we offer turn-key space mission solutions and satellite-as-a-service offerings to a broad range of customers with varying needs," says Jeroen Rotteveel, CEO of ISISpace. "We are excited to team up with LENS R&D as a long term partner to equip our satellite platforms with the new MAUS sensors. We can rely on the expertise and experience of LENS R&D's team to be able to offer a highly reliable set of equipment for our ADCS solutions to ensure mission success for our customers."

About ISISpace
ISIS – Innovative Solutions In Space B.V. is one of the leading companies in the fast-growing small satellite market. Founded in 2006, ISISpace operates globally and serves customers worldwide in accomplishing their space missions and applications. The company, based in the Netherlands, is vertically integrated and combines research and development, satellite production, launch services, and operation of small space systems in a single organisation. This allows ISISpace to provide the right solution for every customer, from subsystems to full turn-key missions.
More information about ISIS can be found at www.isispace.nl
About LENS R&D
Lens R&D is a small but highly special­ised company designing, qualifying and calibrating high-reliability sun sensors for satellite and space applications. Established in March 2012 the current team is in the process of building and quali­fying sun sensors that are exhibiting extremely high reliability while still being very affordable due to the high degree of optimisation for volume production. The company, based in Noordwijk, The Netherlands offers engineering services related to the various fields of systems engineering.
More information about LENS R&D can be found at www.lens-rnd.com