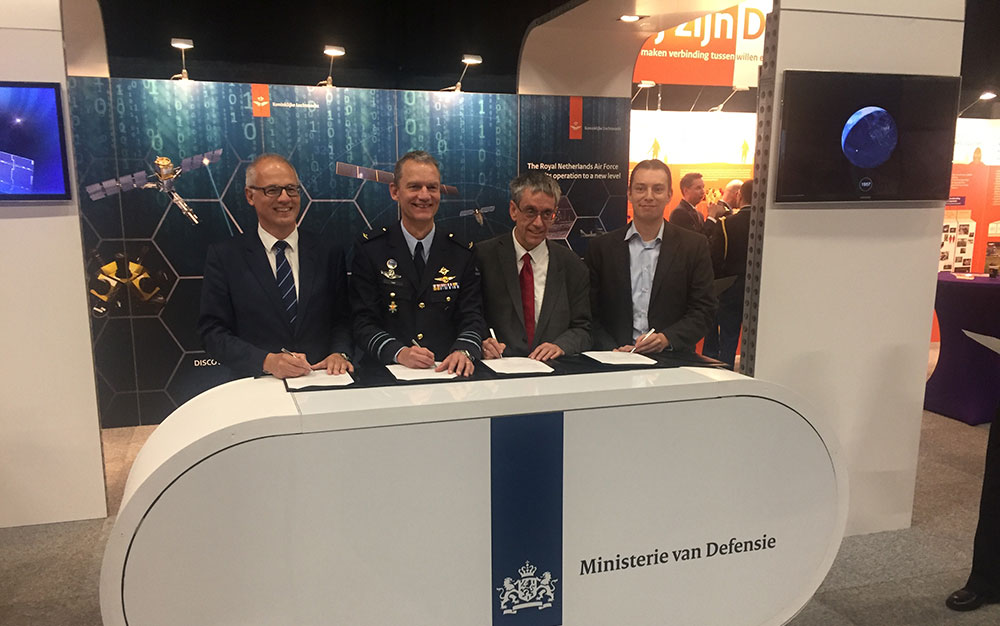 ISIS – Innovative Solutions In Space B.V. from Delft, The Netherlands, has been selected by the Royal Netherlands Airforce (RNLAF) to support the first Dutch small satellite project for the armed forces.
The small satellite mission, which was announced early 2017, is managed by the recently formed Space Bureau of the RNLAF. The satellite, a 6-Unit CubeSat is a testbed for various pre-operational experiments.
ISIS, having well over 10 years of experience in the small satellite field, will support the RNLAF in the realization of this first mission by means of its small satellite and ground segment solutions as well as providing services with respect to the launch and operations of the small spacecraft.