Royal Thai Air Force selects ISIS – Innovative Solutions In Space B.V. to realize a complete and ready to operate satellite mission based on an ISIS 6U CubeSat. This will be the first Earth Observation satellite of the Royal Thai Air Force enabling independent space operations capability.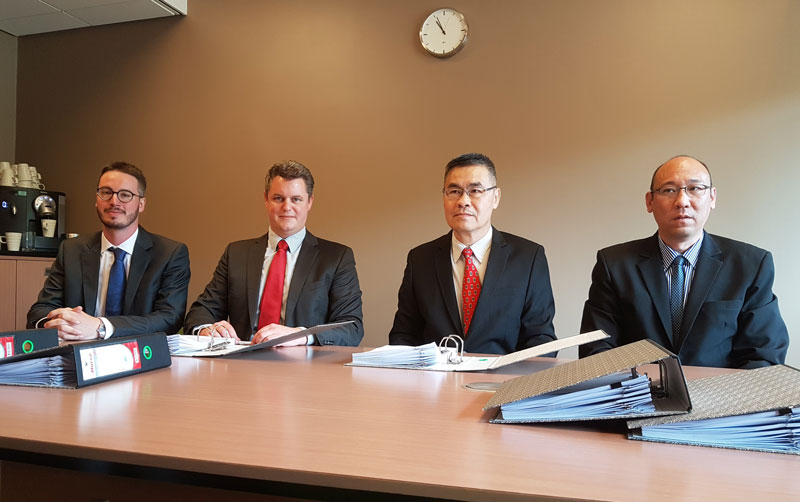 As part of the contract, ISIS will deliver the complete satellite, including the payload, the ground segment including mission control, the launch service and commissioning of the satellite. The contract also includes an extensive training package and knowledge transfer on satellite operations.
"We are delighted to be working with the Royal Thai Air Force and support them in achieving their long-term operational goals, by realizing the first elements in the required space infrastructure", said Abe Bonnema, ISIS' Marketing Director.
ISIS, in its role as mission prime, will work closely with several component partners and subcontractors, such as Kubos Corporation, SCS Space and CubeSpace, to fulfill Royal Thai Air Force's mission objectives. The satellite is planned for launch through ISIS' launch services on board a Vega launch in Q3 2019.
About ISIS – Innovative Solutions In Space B.V.
ISIS – Innovative Solutions In Space B.V. is one of the leading companies in the fast-growing small satellite market. The company, based in the Netherlands, is vertically integrated and combines research and development, testing, launch services, and operation of small space systems in a single organization. This allows ISIS to provide the right solution for every customer, from subsystems to full turn-key missions and custom solutions.
More information about ISIS can be found at www.isispace.nl
About Royal Thai Air Force
The Royal Thai Air Force or RTAF is the air force of the Kingdom of Thailand. Since its establishment in 1913 as one of the earliest air forces of Asia.