SpacePharma SA selected ISIS – Innovative Solutions In Space B.V. to build the platform and integrate the payload for their next mission, DIDO-3, with support for satellite commissioning after launch. The agreement is a continuation of a fruitful cooperation to realize SpacePharma's previous satellite, named DIDO-2, which was the proof of concept mission to test miniaturized end-to-end pharmaceutical laboratory in space, allowing microgravity conditions.
DIDO-2 was successfully launched on PSLV on the 15th of February 2017, known as world record launch with more than a hundred satellites on board through ISIS' Launch Services. DIDO-2 successfully executed its designed experiments and is still used daily to observe long-term effects on these experiments.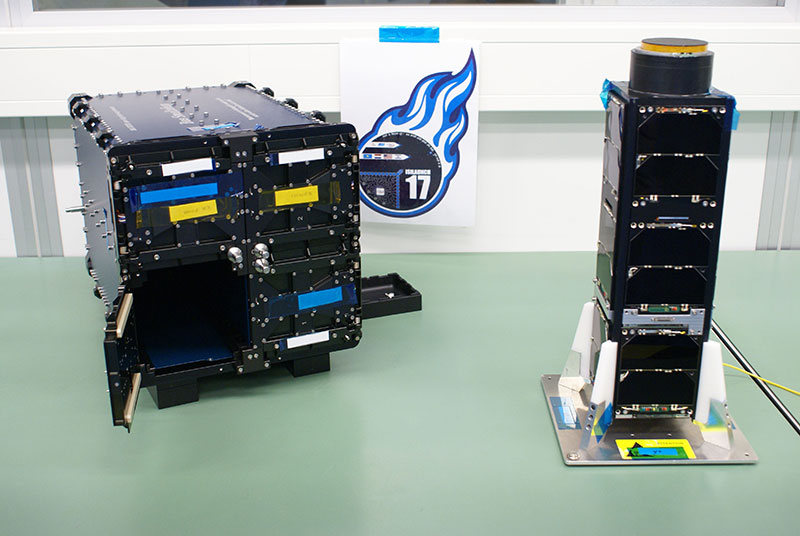 Picture: Dido-2
DIDO-3 will feature several advancements compared to its predecessor, for increased payload performance, enabling SpacePharma to host more advanced experiments. The companies will continue their joint ways to develop more, and more advanced DIDO satellites to provide high-end services to the growing market.
"We are delighted to continue our support to SpacePharma in achieving their scientific and commercial goals, by realizing and taking care of the required space infrastructure", said Abe Bonnema, ISIS' Marketing Director.
Yossi Yamin, SpacePharma's CEO, added: "The scientific community and pharmaceutical industries are demanding in terms of quality and performance. We are pleased to rely on ISIS with their advanced CubeSat technology which is powerful and reliable to host our labs in orbit for carrying experiments within a liquid environment."
About ISIS – Innovative Solutions In Space B.V.
ISIS – Innovative Solutions In Space B.V. is one of the leading companies in the fast-growing small satellite market. The company, based in the Netherlands, is vertically integrated and combines research and development, testing, launch services, and operation of small space systems in a single organization. This allows ISIS to provide the right solution for every customer, from subsystems to full turn-key missions and custom solutions.
More information about ISIS can be found at: www.isispace.nl
About SpacePharma
SpacePharma SA, a company based in Switzerland with R&D labs in Israel and a US application office provides researchers access to the unique environment of microgravity, using cutting-edge remote controlled labs.
More information about SpacePharma can be found at: www.space4p.com
For specific questions or enquiries regarding this news item please contact ISIS at marketing@isispace.nl.