Setting a new world record, SpaceX's Falcon 9 rocket successfully deployed dozens of small satellites into a Sun-Synchronous Orbit for commercial and government customers, from Space Launch Complex 40 (SLC-40) at Cape Canaveral Space Force Station. Being part of "Transporter-1", a SpaceX SmallSat Rideshare Program mission, we are proud that an impressive number of 53 satellites were accommodated in ISISPACE deployers by our ISILAUNCH team as part of the ISILAUNCH34 launch campaign.
For this mission, Kepler Communications from Toronto Canada, had contracted ISISPACE and ISILAUNCH to take care of the integration of their satellites on board the Transporter-1 mission, including interface design and development, deployers, sequencer, and full-service integration support to get all satellites and equipment to the launch site at Cape Canaveral and mated with Falcon 9.
To optimize the number of satellites that can be integrated within the available volume and mass constraints, ISISPACE developed the CubeSat MultiPack (CSMP), and partnered with SkyEnergy to develop a special MultiPack Adapter Plate (MPAP) for that purpose. The MPAP is designed to accommodate up to 9 QuadPack deployers, along with our iMDC (Modular Deployment Controller) sequencer to provide a single point interface between the launch vehicle control and telemetry system and the deployers.

ISISPACE's launch service integration team at ISILAUNCH managed and executed the launch campaign on Kepler's behalf. With excess capacity for more deployers available on the MPAP, several other customer satellites were integrated on the Transporter-1 mission by ISILAUNCH.
The development of the CubeSat MultiPack also made it possible to support our long-term customer Planet, with the inclusion of 36 Planet Type 3.XL+ SuperDove satellite, all integrated in 9 QuadPacks making up a very full plate and an amazing sight after integration to the launch vehicle. Another QuadPack with SuperDoves could be included on the other plate, bringing the total number of Planet satellites to the 40 they required to be launched.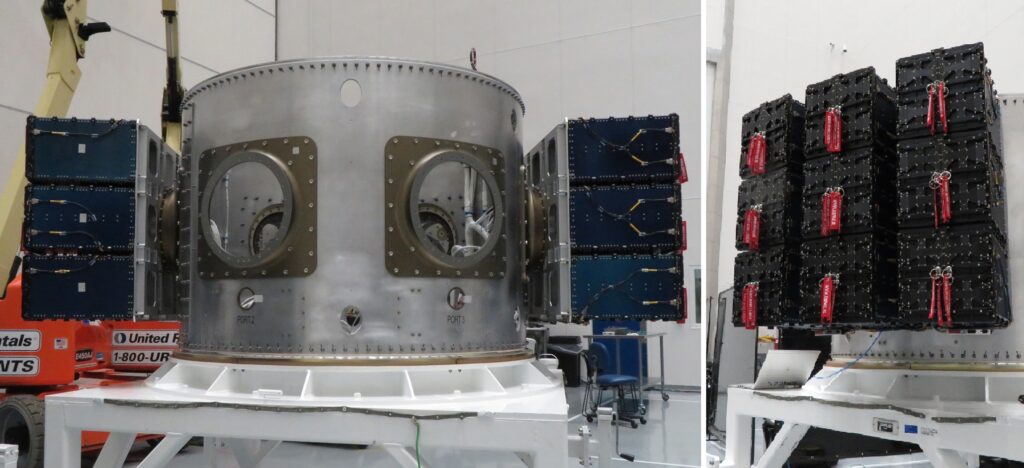 Achieving such a milestone right after celebrating ISISPACE's 15th anniversary earlier this month stands as another record milestone in our company history. We are grateful for the trust we have received from our customers in achieving this success!
We look forward to supporting our customers with an ISILAUNCH ride to space many times again in the coming years!