Last year, during the ESTEC Open Day, Innovative Solutions In Space organized a contest for the next generation of space enthusiasts. Youngsters with a passion for space had to come up with an inspiring catch-phrase finishing the sentence "Space is important because…" and color a satellite themed coloring page in the most creative way.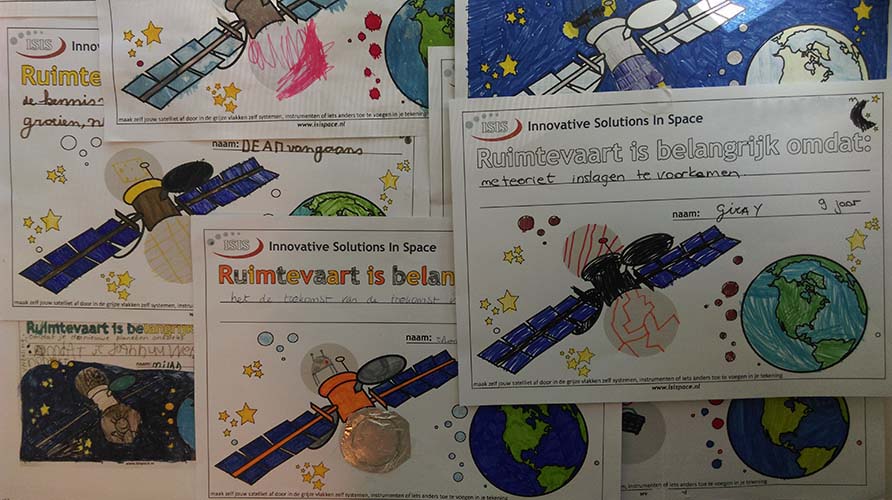 Picture 1: Contestants'drawings

After reviewing all submissions, six-year-old Bas Smeltekop became the grand prize winner. The main reward consisted in having his name sent to space on one of the upcoming CubeSat launch campaigns executed by Innovative Solutions In Space.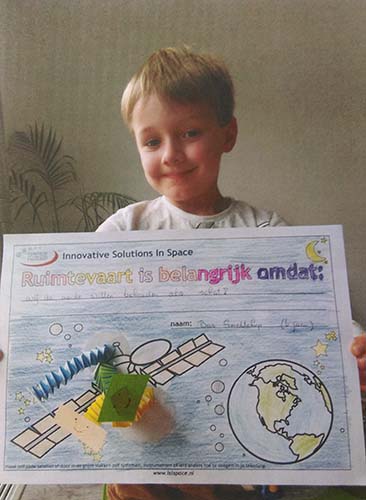 Picture 2: Bas Smeltekop

Bas's name is now engraved on a Quadpack CubeSat deployer sideplate that will be launched in the end of 2016. Also, the prize included a LEGO Spacecraft set and other space-related gifts.
On Friday the 2nd of September, Bas was invited at ISIS office for the prize giving ceremony. CEO Jeroen Rotteveel gave Bas a tour of the company and presented an exact copy of the engraved sideplate that will be in space by the end of the year.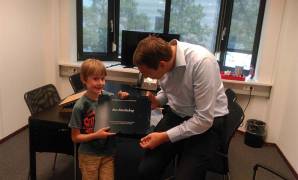 Picture 3: CEO Jeroen Rotteveel handing in the prize to Bas Smeltekop

The 2nd and 3rd places were won by Micha Enthoven and Daniel de Boer respectively, their prizes consisting of LEGO Spacecraft sets.
This year, Innovative Solutions In Space will hold another contest at ESTEC Open Day in Noordwijk on the 2nd of October 2016. The contest theme and conditions will be announced during the event.
For more information, check the News section regularly or follow us on Twitter or LinkedIn.