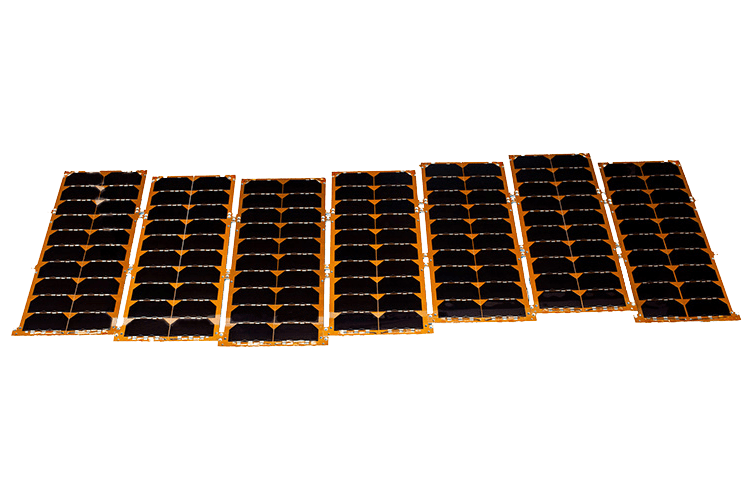 Tailor-made solutions
With our integrated assembly, integration and verification capability, we offer fully custom solutions including the manufacturing of customized mechanical parts, electronics assemblies, and more complex, multidisciplinary flight hardware such as deployable solar arrays. Our services are available for one-off builds such as scientific instruments and payload interface units or for scale production.
This includes spacecraft avionics, launch and ground equipment, as well as (scientific) payloads for specific missions including software-defined radios and low-frequency radio receivers and payload control electronics. Together with our extensive network of partners, we can also offer customized optical payloads.
Modified COTS
Building on our qualified components and elements, we can modify existing designs for special purpose fits. Taking advantage of the modular design philosophy to adapt the sizing, operating constraints, technical compliance and environmental survivability of subsystem and platform/bus elements.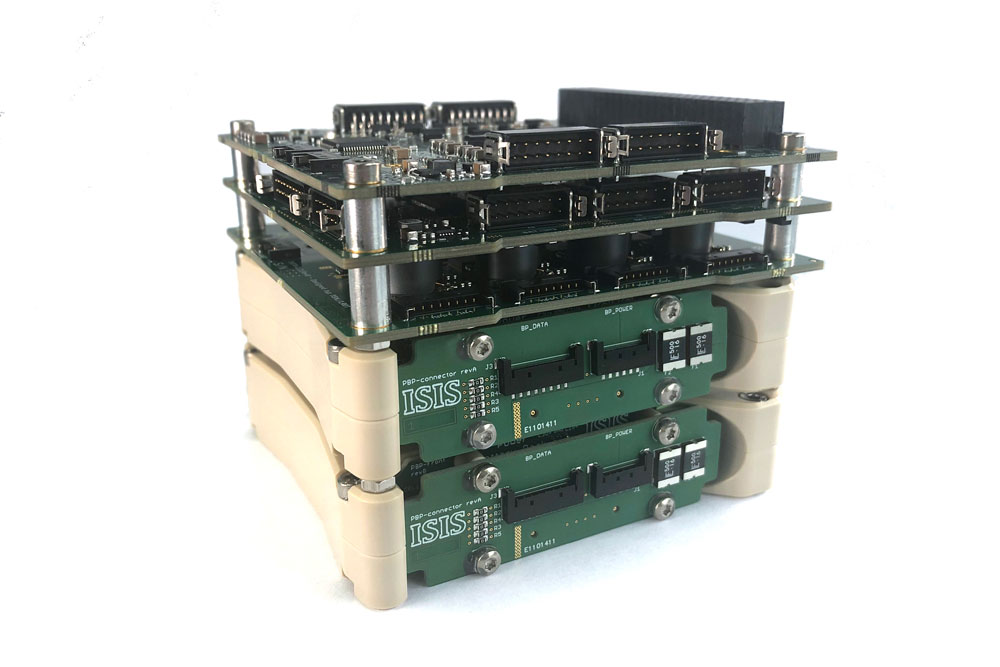 RF Engineering
A key strength in Antenna and RF PCB design expertise for telemetry, tracking and command. With additional development towards navigation, communication and software defined radio solutions.
Electronics Design
Leveraging commercial microelectronics and advancements in semiconductor technologies for reliable and efficient electronics design. The backbone of our technology stack, in combination with electromechanics and mechanisms.
Mechanism Design
Satellite and deployer mechanisms are a speciality within our company, we build hundreds of such mechanisms for satellites and launch interface hardware every year.
CEM
Control electronics for the optical calibration system developed by TNO for an instrument of BISME in China
Customised Electronic design of redundant control system for moving a dual redundant stepper motor and controlling the current and thermal environment of a laser.
Customised EGSE and procedures
Customised electronic Packaging
Production and Qualification testing of the QM model to TNO standards
Production and Acceptance testing of the FM model to TNO standards
Documentation pack to TNO standards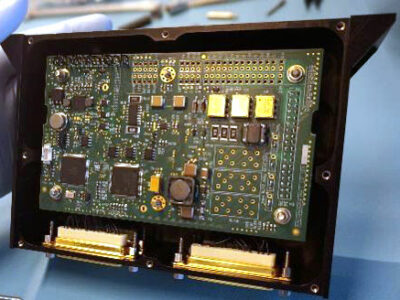 IMDC-SSMS
iMDC deployment sequencers for VEGA SSMS mission
Design of customized interface of the iMDC sequencers to the VEGA LV (ESA/Avio requirements)
Updating deployer interface to support not only the ISIS deployers (Quadpack and ISIPOD), but also deployers from Astrofein and Tyvak
Customised EGSE and procedures
End to end testing and hardware in the loop testing at Avio premises.
Production and Qualification testing of QM model to ESA/Avio standards
Production and Acceptance testing of 2 FM model to ESA/Avio standards
Documentation pack to ESA/Avio standards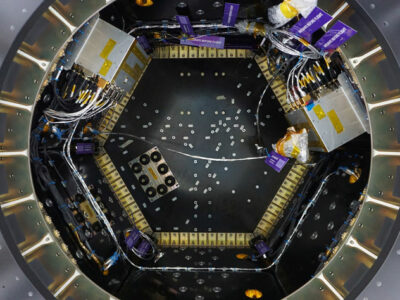 NCLE
Three 5-meter long monopole antennas sensitive in the 80 kHz – 80 MHz radiofrequency range
The NCLE instrument consists of three 5-meter long monopole antennas that it is mounted on the Chang'e 4 satellite, and it is sensitive in the 80 kHz – 80 MHz radiofrequency range. The instrument is designed to address a multitude of high-profile science cases, but predominantly NCLE will open up the low-frequency regime for radio astronomy and will prepare for the ground-breaking observations of the 21-cm line emission from the Dark Ages and the Cosmic Dawn, considered to be the holy grail of cosmology.