Standardized or tailored to your needs
Over the past years, we have developed a number of standardized training and support modules that we can offer to customers. Of course, we are also able to specifically tailor our offerings to specific needs.
We offer standalone courses on specific topics such as spacecraft operations, systems engineering or assembly and integration, as well as hybrid solutions where we combine our training services with a turnkey mission offering.
When needed, we have a strong network of specialized partners, including academic institutes, to optimally serve our customers. We provide training courses both in Delft and at the customers' location.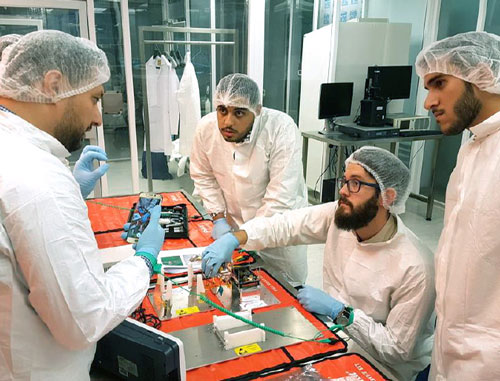 STANDARDIZED TRAINING OPTIONS
Space Systems Engineering training
CubeSat Mission Design and Development
Spacecraft Operations
Dedicated Training Hardware Solutions
HUMAN CAPITAL DEVELOPMENT
Tailored programmes based on your needs
Coaching and support to customer teams
Support in establishing local labs and facilities
Options for on-the-job training at ISISPACE
Concept definition
Initial trade-offs
Requirements discovery
Risk identification and assessment