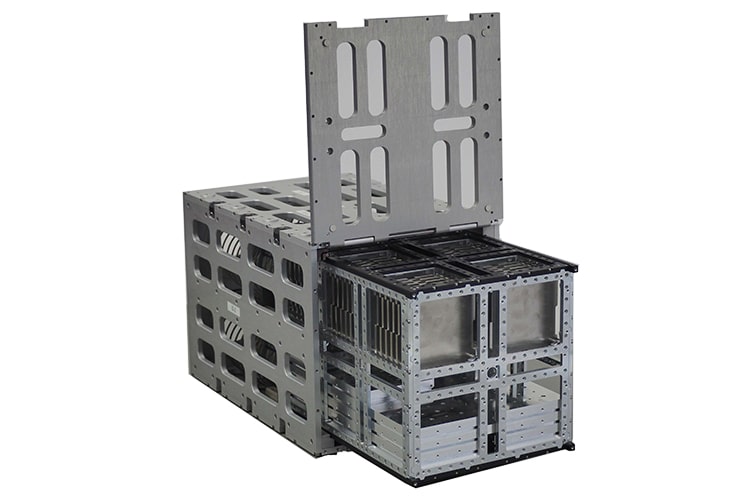 12-Unit TESTPOD
For the CubeSat market, we provide a range of test-Jigs called TestPODs, to interface the CubeSat to the vibration test equipment while providing flight representative interfaces and load paths to the satellite. The Test-PODs are available for sale or for rent (when performing the tests yourself) or are used as part of the test service.
Environmental testing services
We have many competencies and capabilities available in-house that are also available as stand-alone services, or as an add-on to some of our products and launch services activities. For many years we are able to help our customers with such additional services and this has become one of our key strengths. We are often able to link customers with more specialized organizations from our network.